GODBEX represents the simplest way to trade and store physical precious metals, requiring no prior knowledge or experience. After registering, you can choose the amount of investment gold you want to buy and place a bid. Once a seller is willing to sell the required gold at that price, your bid gets filled and you now own some gold.
---
WELCOME TO GODBEX – the world's first true investment gold exchange. Ask. Bid. Grow your wealth.
---
FIVE STEPS TO BECOMING A GODBEX USER
#1 Register: Create your account free-of-charge
Enter your general personal information to receive the confirmation link. After confirming your account, fill in the KYC form. All registered accounts need to be verified as required by statutory and regulatory obligations.
#2 Deposit: Deposit bullion bars you already own or fiat currency to start buying, selling or trading
The deposit and withdrawal accounts designated for users are associated with a distinct IBAN from that of the Infostream operational account. Anything you deposit is 100% yours and cannot be lost, with the option to access it 24/7.
---
GET GODBEX APP FROM APP STORE OR GOOGLE PLAY: Trade precious metals with the lowest fees.
---
#3 Trade: Set trading terms and start trading
You can choose from a variety of trading options, from the simplest for beginners to the most advanced ones for experienced traders. Customize the dashboard so it fits your trading needs by choosing between 7 available ask options, 7 bid options, or auto order to buy, sell or trade.
#4 Analyze: Access your dashboard
The dashboard gives you a complete overview of all your active orders, transactions, and fees. If you prefer to have your trading information elsewhere, choose the option to export all the data.
#5 Withdraw: Withdraw available 24/7 in one click
Vaulting or delivery – you choose what you want to do with your own, 100% allocated bullion bars. GODBEX gives you all the options.
GODBEX guarantees safe, fast, and discrete delivery of bullion bars via FedEx. The delivery of bullion bars bought is insured above and beyond the standard insurance level supplied by FedEx: GODBEX offers additional insurance to cover any losses that might occur. Therefore, you are not liable for any damage. All packages are fully insured (up to 50,000 euros in value), discreetly wrapped, traceable, and delivered within 3-5 business days.
GODBEX ensures secure, transparent, and certified storage of bullion bars bought on the platform. Every bullion bar held on your behalf is fully allocated, therefore all the bars are 100 % physically present at the storage facility. You will be provided with the serial numbers of bullion bars you own through your GODBEX account. Your precious metals remain physically on-site and are available to ship to your address whenever you choose. Vaulting is operated by Loomis International, a specialist for international precious metals logistics and vaulting solutions.
---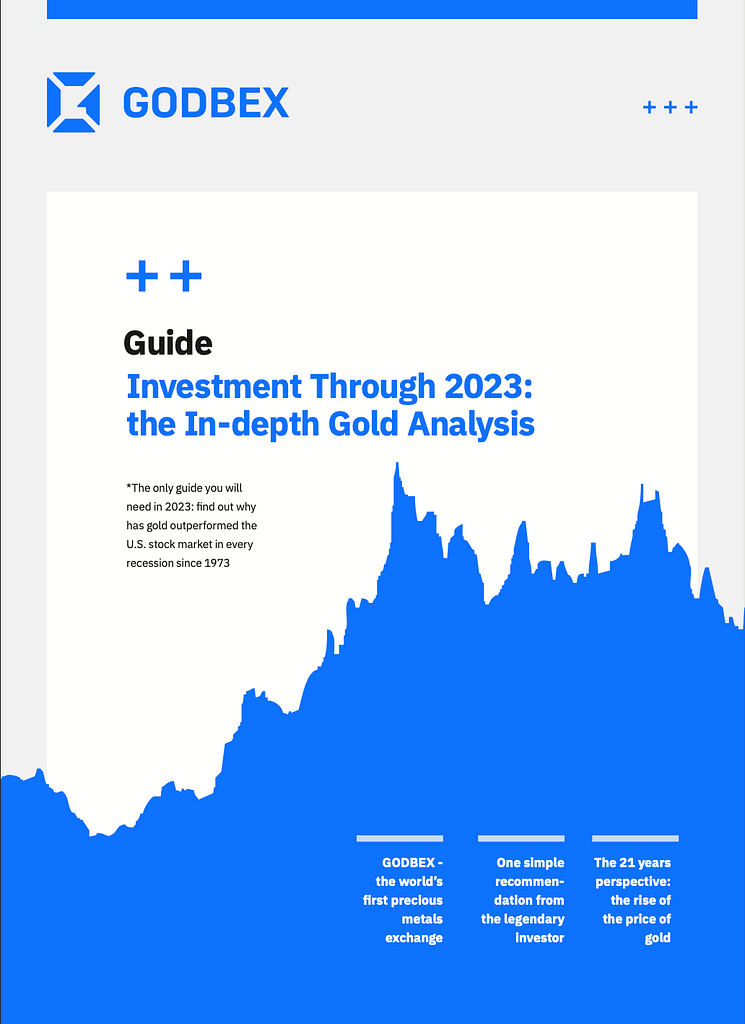 ---
Unlock the full potential of your portfolio on your own terms on GODBEX – the world's first true investment gold exchange where your bullion bars are safely stored in secured vaults.